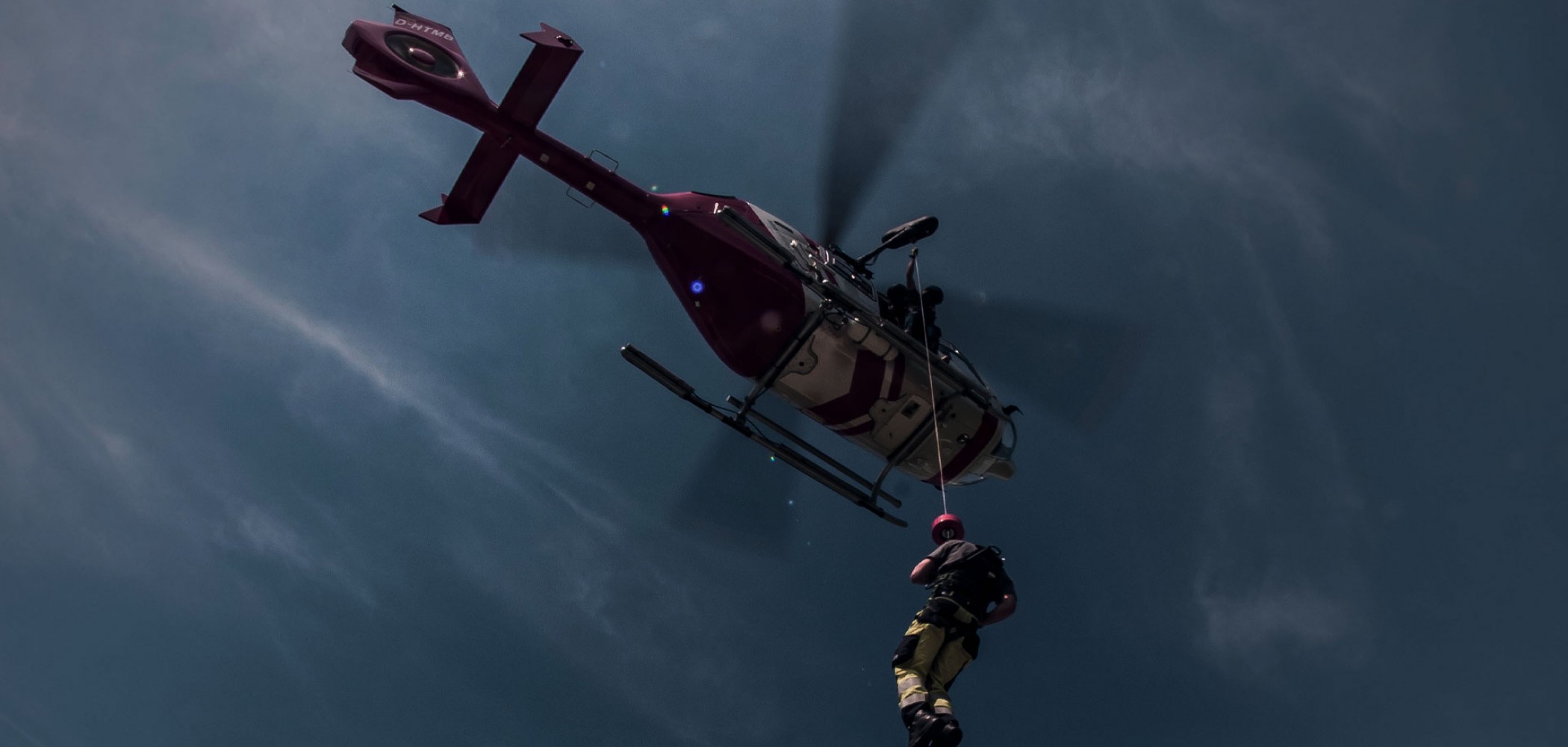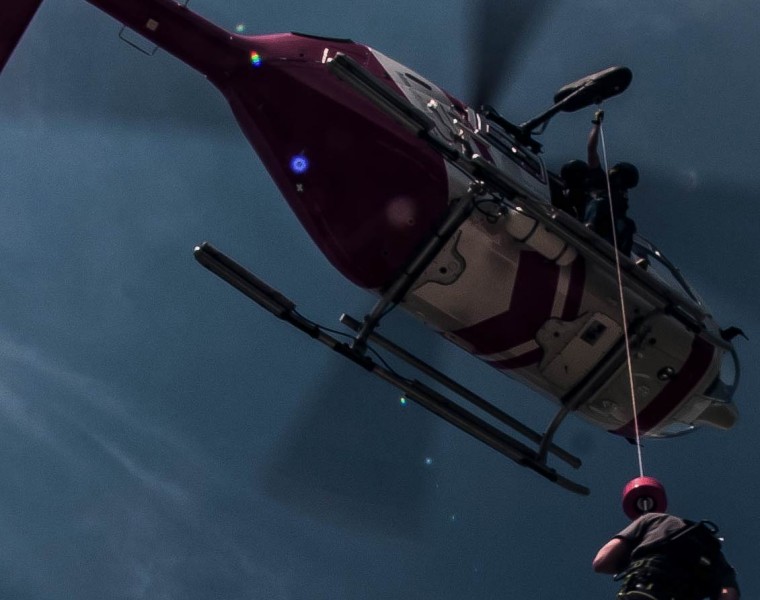 RESCUE SERVICES AND DISASTER MANAGEMENT
Fastest possible help in the event of an emergency

Immediate air readiness for emergencies all over Europe
In case of an emergency, there is no time to lose. Therefore, helicopter are often the resource of choice for rescue teams. We are in action when others need help, for example in the event of a disaster. We assist in effectively combating forest fires from the air, where we can use helicopters with external cargo to drop large quantities of water with great accuracy. Thanks to our expertise from the offshore sector, we can also successfully save lives in flood areas. In addition, we are available 365 days a year for ambulance and intensive care transport flights, providing patients with optimum medical care.
8
ambulance helicopters type EC135
HTM has eight specially equipped ambulance transports at its disposal.
100
minutes faster help for stroke patients
As part of the TEMPiS network, HTM ensures the fastest possible transport of highly specialized medical teams to stroke patients in rural areas.
6
helicopters for forest firefighting
If necessary, HTM has access to up to six AS350 helicopters. These aircraft can drop up to 1000 liters of water per extinguishing operation onto the scene of the fire.
Professional air support in disaster situations and for urgent medical transfers
HTM's service portfolio is particularly distinguished by its immediate flight readiness for relocation flights and in the event of a disaster. We are ready 24 hours a day, 365 days a year.
Contact
Get in touch with us. Our team will be happy to help you with any questions you may have.